Now Playing
CVTV - 21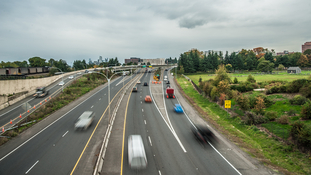 Regional Transportation Council (12-06-16)
Complete coverage of the December 6, 2016, Regional Transportation Council meeting.
CVTV - 23
Clark County Close Up (10-30-16)
On this edition of Clark County Close Up see how students are keeping food waste out of the landfill. Hear how services may be impacted with the adoption of the 2017-18 Budget. Then join Public Works volunteers as they help beautify the county.
Channel Schedules
Wednesday, December 7
1:30 pm

3:00 pm

4:03 pm

Clark County Code Enforcement Appeal Hearings (11-17-16)

4:57 pm

KIRO 7 News
Wednesday, December 7
1:42 pm

2:30 pm

Clark County Animal Control Hearings (11-09-16)

3:30 pm

City/County Telecommunications Commission (12-07-16)

5:30 pm
View Full Schedule